Catalogue #: AS-010

Style: Repeating Pattern

Sized, priced and produced on a project-specific basis. Custom colours, sizes and scales are available.
Colourways:
01. Blue

Review material options
Order sample or purchase

Description:
This design harkens back to days spent living and working in Vancouver, where the air is clean, the sushi is fresh, and the chance of showers generally sits at 80%. Umbrellas are folded in order to survey this design that combines graphic elements with surface textures captured in and around the streets of Vancouver. While the colour palette reflects the hazy mist of a rainy day, flashes of light emerge with glowing suns and thunderbolts that lend a shock of colour to any space.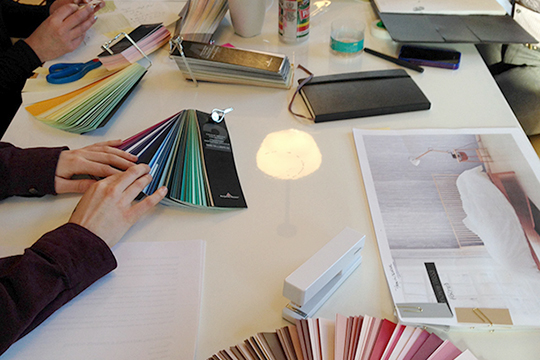 Ideation to installation.
We're proud to share the stories of our past work. But what really gets us excited is your vision for your next big project. Our team of creative professionals will help you make desirable spaces that captivate and inspire.
Work with us