Catalogue #: AS-009

Style: Repeating Pattern

Sized, priced and produced on a project-specific basis. Custom colours, sizes and scales are available.
Colourways:
01. Pink

Review material options
Order sample or purchase

Description:
Kleenex in hand, the viewer peers through watery eyes and declares that allergy season has never been so sweet. It's a common reaction to this design, which sees newly blossomed flowers lingering in bunches, petals standing proudly as they release wispy pockets of nose-reddening pollen. Blending humour with the skill of a seasoned designer, this repeat pattern is just as fetching in a palette of lilac or baby blue as it is in the original tones of magenta.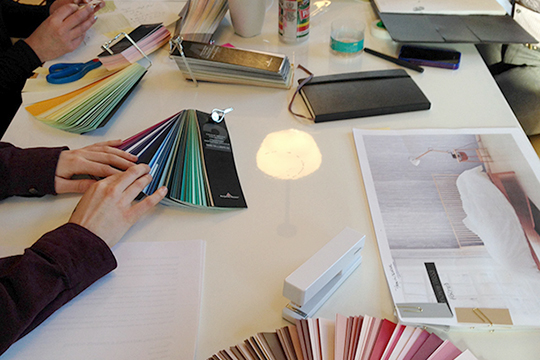 Ideation to installation.
We're proud to share the stories of our past work. But what really gets us excited is your vision for your next big project. Our team of creative professionals will help you make desirable spaces that captivate and inspire.
Work with us