Catalogue #: WLNYC-024

Style: Repeating Pattern

Sized, priced and produced on a project-specific basis. Custom colours, sizes and scales are available.
Colourways:
01. Black and White

Review material options
Order sample or purchase

Description:
These classic white penny tiles can be found in vintage bathrooms, kitchens and subway stations throughout NYC. Originally chosen for their durability, these low maintenance and inexpensive tiles gained in popularity, eventually moving them from the public realm of the subway stations to the private homes of local residents. This scalable repeat pattern speaks to the storied history of these tiles, and proudly displays the patina of time as reference to the lives that have traversed their surface.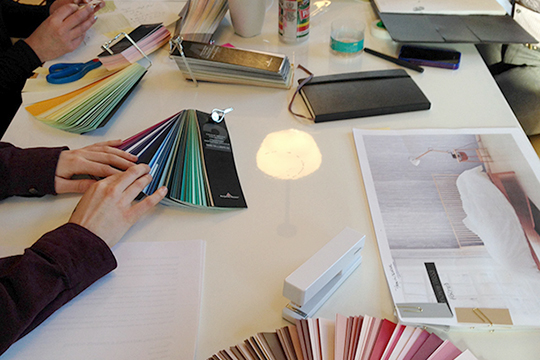 Ideation to installation.
We're proud to share the stories of our past work. But what really gets us excited is your vision for your next big project. Our team of creative professionals will help you make desirable spaces that captivate and inspire.
Work with us