Catalogue #: AS-233

Style: Mural

Sized, priced and produced on a project-specific basis. Custom colours, sizes and scales are available.
Colourways:
01. Ocean
02. Arctic
03. Woodland
04. Desert

Review material options
Order sample
How to purchase

Description:
Camouflage, by its nature, wants to be unseen. But when a crunchy layer of glittering aluminum foil blows its cover, the result is a surprising paradox that blatantly dares you to ignore it. Geert Decock's bold series of Camofoil colourways is one of our most assertive patterns. Flashy, unbridled, and insistent, this wildly unique mural will create a captivating feature wall that adds drama and intrigue to any space.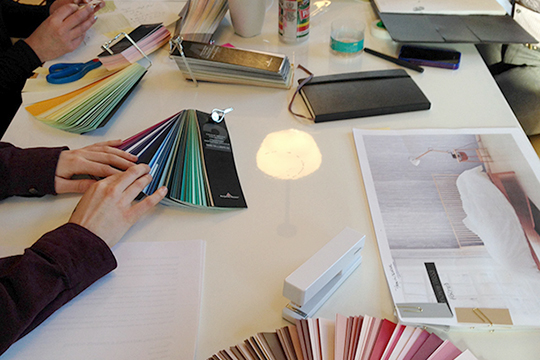 Ideation to installation.
We're proud to share the stories of our past work. But what really gets us excited is your vision for your next big project. Our team of creative professionals will help you make desirable spaces that captivate and inspire.
Work with us