Catalogue #: AS-032

Style: Repeating Pattern

Sized, priced and produced on a project-specific basis. Custom colours, sizes and scales are available.
Colourways:
01. Purple on Tangerine

Review material options
Order sample or purchase

Description:
Carbon features the work of Vancouver-based tattoo artist James Acrow who first connected with Rollout when they were neighbours in the same building. This pattern pays homage to the tattoo process with a layering of archived artist skins that sees flowers, guns, crowns, scorpions and rosaries blended together in a repeat pattern that can be fit to custom sizes and colour palettes for a variety of spaces that welcome both the dark with the light.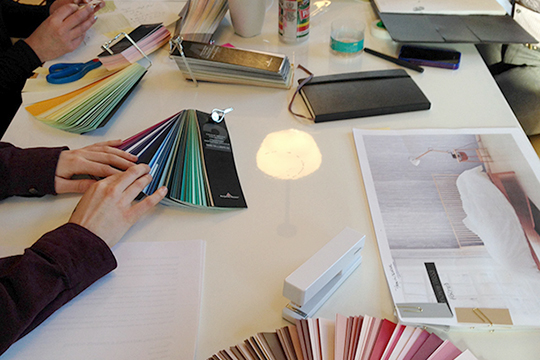 Ideation to installation.
We're proud to share the stories of our past work. But what really gets us excited is your vision for your next big project. Our team of creative professionals will help you make desirable spaces that captivate and inspire.
Work with us