Construction of the Eiffel Tower
Catalogue #: WLP-005

Style: Repeating Pattern

Sized, priced and produced on a project-specific basis. Custom colours, sizes and scales are available.
Colourways:
01. Black & White

Review material options
Order sample or purchase

Description:
On January 26, 1887, construction began on one of the most iconic landmarks in the world. This pattern represents this historic occasion and displays the progress in a visual format, ending with the completion of the full structure as it stood on March 31, 1889. From a distance, the design is graphic in nature, showcasing the rise and fall of the tower like the monitored heartbeat of the city. Up close, the design acts as a time machine, taking the viewer back to a monumental time in our history.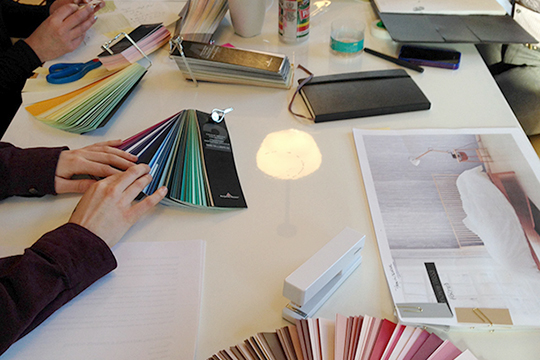 Ideation to installation.
We're proud to share the stories of our past work. But what really gets us excited is your vision for your next big project. Our team of creative professionals will help you make desirable spaces that captivate and inspire.
Work with us