Catalogue #: AS-023

Style: Repeating Pattern

Sized, priced and produced on a project-specific basis. Custom colours, sizes and scales are available.
Colourways:
01. Original

Review material options
Order sample or purchase

Description:
Coral with Eyeflowers by Julie Morstad
A new kind of ocean comes alive with these intricate drawings of sea creatures that feature tiny human faces that seem to peer into the murky depths. With this design, the feeling of being watched tends to rest on the viewer, which is a sensation that is only heightened with the addition of eyeflowers that sway and wink in unison in respect to their sub-ocean adventures. The original pattern is ivory with light tones of muted blue, however it can also be customized with a choice of colours and sizes.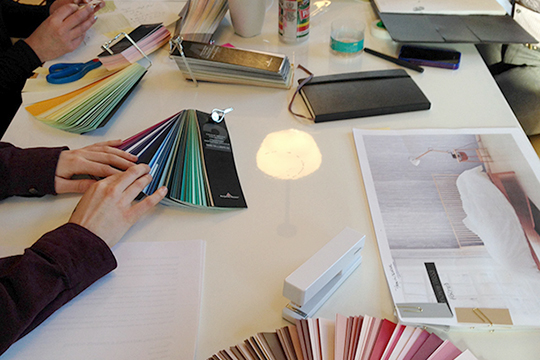 Ideation to installation.
We're proud to share the stories of our past work. But what really gets us excited is your vision for your next big project. Our team of creative professionals will help you make desirable spaces that captivate and inspire.
Work with us