Catalogue #: AS-220

Style: Repeating Pattern

Sized, priced and produced on a project-specific basis. Custom colours, sizes and scales are available.
Colourways:
01. Blue

Review material options
Order sample or purchase

Description:
This series was designed to inspire productive mind-wandering, specifically the transition from daydreaming to a state of flow. The idea is that the balance of repetition and change in the patterns casually engages the eye, while the intentional incompleteness of the motifs invites your mind to fill in the blanks. This capturing and focusing of the mind absorbs you in the moment, and transports you from everyday distraction to the zone of creative insights and brilliant ideas.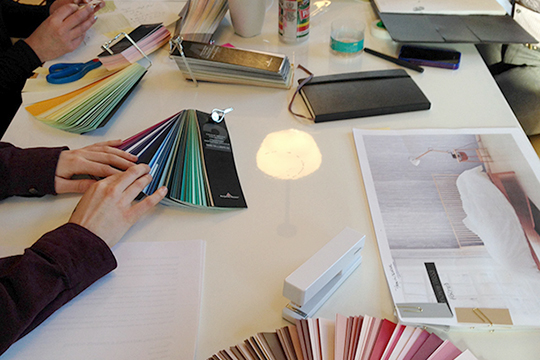 Ideation to installation.
We're proud to share the stories of our past work. But what really gets us excited is your vision for your next big project. Our team of creative professionals will help you make desirable spaces that captivate and inspire.
Work with us