Catalogue #: AS-212

Style: Repeating Mural

Sized, priced and produced on a project-specific basis. Custom colours, sizes and scales are available.
Colourways:
01. Greyscale
02. Blues & Greens
03. Mother of Pearl

Review material options
Order sample or purchase

Description:
The high-contrast, flat faceted pattern of Disco takes its cues from the glittering mirror ball. The 60 unique squares (each measuring 550 millimetres straight) that make up the repeating mural each feature a unique shadow that give the pattern a dramatic dimensionality.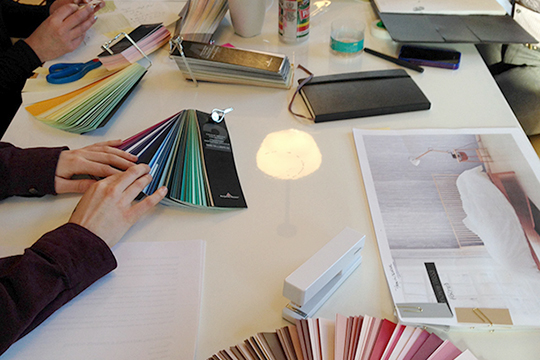 Ideation to installation.
We're proud to share the stories of our past work. But what really gets us excited is your vision for your next big project. Our team of creative professionals will help you make desirable spaces that captivate and inspire.
Work with us