Catalogue #: AS-035

Style: Mural

Sized, priced and produced on a project-specific basis. Custom colours, sizes and scales are available.
Colourways:
01. Original

Review material options
Order sample or purchase

Description:
Forest Paper by The New Domestic
Richly-hued graphic representations of nature set the tone for this playful design that speaks to conscious pattern-making with a punchy flair. A kaleidoscope sun highlights the sky in a pattern that offers the flexibility for custom colours and sizes, as client needs dictate. As geese travel through the season, the viewer is encouraged to lean back in this geographic setting while counting petals and reflecting on all of the ways this season shows us a bit of love, and why we love it in turn.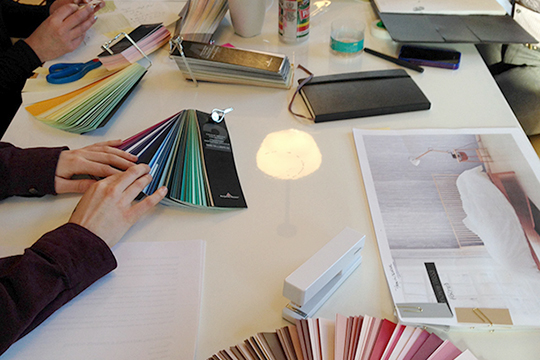 Ideation to installation.
We're proud to share the stories of our past work. But what really gets us excited is your vision for your next big project. Our team of creative professionals will help you make desirable spaces that captivate and inspire.
Work with us