French Revolutionary Symbols
Catalogue #: WLP-012

Style: Repeating Pattern

Sized, priced and produced on a project-specific basis. Custom colours, sizes and scales are available.
Colourways:
01. Full Colour

Review material options
Order sample or purchase

Description:
Vive la revolution! This full colour repeat pattern combines symbolic hues of gold, blue, red and white. The design also includes a liberty cap on top of fasces, which collectively speak to state power, justice and unity. A range of colours and sizes are available that can be tailored to a broad scope of spaces. With these choices, and a strong call to action around liberty and equality, this wallcovering encourages the viewer to stand at attention, fist raised in the air in celebration of progress.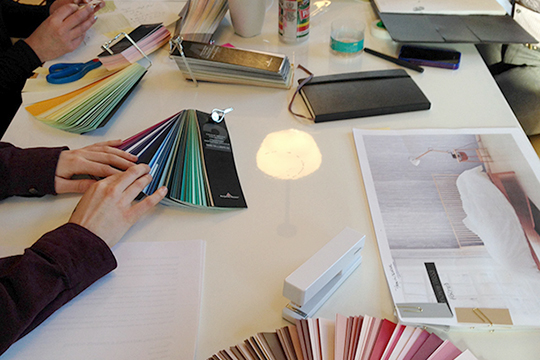 Ideation to installation.
We're proud to share the stories of our past work. But what really gets us excited is your vision for your next big project. Our team of creative professionals will help you make desirable spaces that captivate and inspire.
Work with us