Catalogue #: WLNYC-004

Style: Mural

Sized, priced and produced on a project-specific basis. Custom colours, sizes and scales are available.
Colourways:
01. Aqua and Gold
02. Olive and Gold
03. Navy and Gold

Review material options
Order sample or purchase

Description:
Consistently rated as one of the top tourist destinations in the world, Grand Central Terminal provides the opportunity for commuters to gaze up in wonder at the stars – a rare opportunity in the big city. With the ceiling, artist Paul César Helleu combines a turquoise base that is reminiscent of the Mediterranean with signs of the zodiac and nearly 2,500 gold leaf stars. While this palette is set in the terminal, clients have the distinct pleasure of being able to customize the colourways with this design.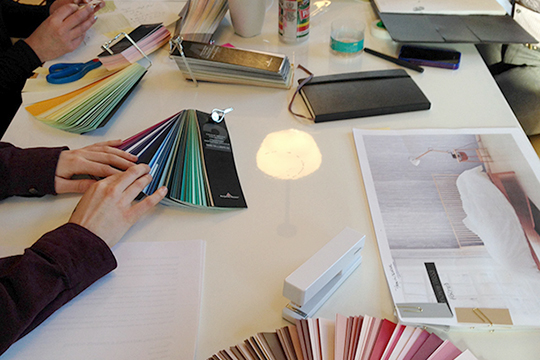 Ideation to installation.
We're proud to share the stories of our past work. But what really gets us excited is your vision for your next big project. Our team of creative professionals will help you make desirable spaces that captivate and inspire.
Work with us