Catalogue #: WLP-024

Style: Repeating Pattern

Sized, priced and produced on a project-specific basis. Custom colours, sizes and scales are available.
Colourways:
01. Coral & Light Blue
02. Teal & Charcoal

Review material options
Order sample or purchase

Description:
This vibrant Art Deco inspired wallcovering is rooted in French textile design and is available in a choice of combinations including coral and light blue or teal and charcoal, with the additional option of custom colourways. Geometric stylings see this design at home in both modern and minimalist interiors, as well as more classic spaces. The repeat pattern can be custom fit for both smaller and larger surfaces, and provides a graphic energy that is rooted in contemporary aesthetics.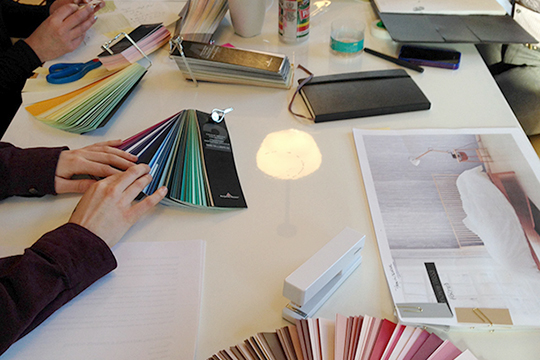 Ideation to installation.
We're proud to share the stories of our past work. But what really gets us excited is your vision for your next big project. Our team of creative professionals will help you make desirable spaces that captivate and inspire.
Work with us