Catalogue #: AS-113

Style: Repeating Mural

Sized, priced and produced on a project-specific basis. Custom colours, sizes and scales are available.
Colourways:
01. Forest Fog
02. Fog Forest
03. Cotton Candy Clouds
04. Setting Sun

Review material options
Order sample or purchase

Description:
Gradient by FormNation
Similarly to the usual derivative, the gradient represents the slope of the tangent of the graph of the function. More precisely, the gradient points in the direction of the greatest rate of increase of the function, and its magnitude is the slope of the graph in that direction. The components of the gradient in coordinates are the coefficients of the variables in the equation of the tangent space to the graph. This characterizing property of the gradient allows it to be defined independently of a choice of coordinate system, as a vector field whose components in a coordinate system will transform when going from one coordinate system to another.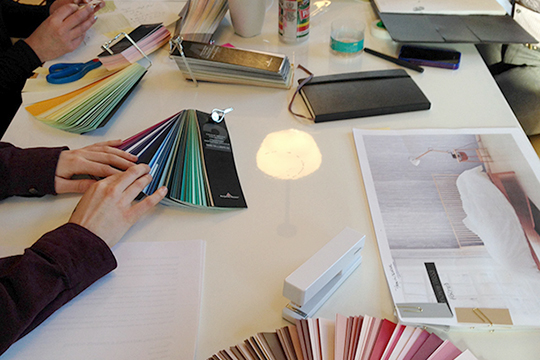 Ideation to installation.
We're proud to share the stories of our past work. But what really gets us excited is your vision for your next big project. Our team of creative professionals will help you make desirable spaces that captivate and inspire.
Work with us