Catalogue #: WLNYC-009

Style: Repeating Pattern

Sized, priced and produced on a project-specific basis. Custom colours, sizes and scales are available.
Colourways:
01. Full Colour
02. Black and White

Review material options
Order sample or purchase

Description:
Bold lines, saturated colours and dynamic graphics make up this pattern that pays tribute both to the work of American artist and activist Keith Haring, and to the vibrancy of life in NYC. The design references active political and social conversation, which serves as the heart of the street art movement. Clients can choose from a wallcovering in full primary colours, along with a black and white variation for those who desire a neutral palette. Custom colours also offered.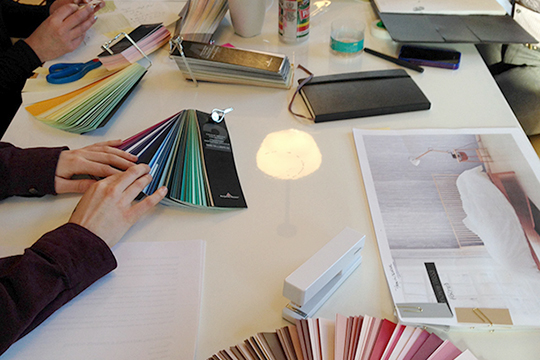 Ideation to installation.
We're proud to share the stories of our past work. But what really gets us excited is your vision for your next big project. Our team of creative professionals will help you make desirable spaces that captivate and inspire.
Work with us