Catalogue #: AS-217

Style: Mural

Sized, priced and produced on a project-specific basis. Custom colours, sizes and scales are available.
Colourways:
01. Black & White
02. Brick red

Review material options
Order sample or purchase

Description:
As an English designer my interest in pattern originally came from the art of wallpaper. As a child my parents would take me to national trust stately homes on the weekend to explore the grounds and walk through the interiors. As a result, I clearly remember visiting William Morris' home as a young child and being quite moved by the power of pattern and craft. The hermitage rose pattern is a nod towards the patterns of the past whilst incorporating modern techniques to produce this neo-classical design.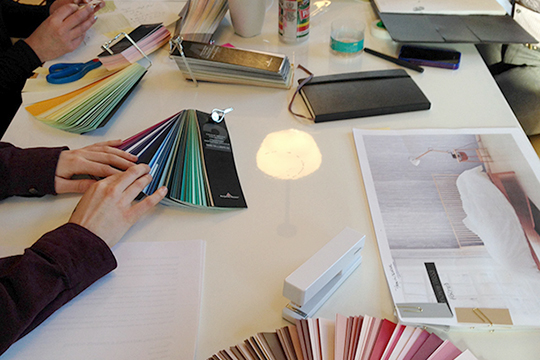 Ideation to installation.
We're proud to share the stories of our past work. But what really gets us excited is your vision for your next big project. Our team of creative professionals will help you make desirable spaces that captivate and inspire.
Work with us