Catalogue #: AS-216

Style: Repeating Pattern

Sized, priced and produced on a project-specific basis. Custom colours, sizes and scales are available.
Colourways:
01. Black & White
02. Brick
03. Concrete
04. Black & Blue

Review material options
Order sample or purchase

Description:
Hexagonal Eyes was created without the intention of eye trickery. It started as a simple experiment using hexagons and radiating this motif outwards. I quickly started to perceive the optical effects and after further experimentation I arrived at this mind melting pattern where the viewer can see stars, cubic structures, and of course hexagons.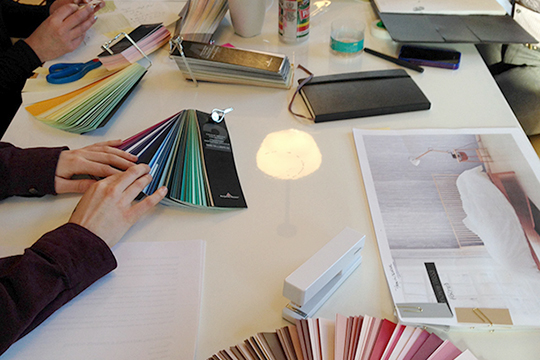 Ideation to installation.
We're proud to share the stories of our past work. But what really gets us excited is your vision for your next big project. Our team of creative professionals will help you make desirable spaces that captivate and inspire.
Work with us