Catalogue #: AS-003

Style: Repeating Pattern

Sized, priced and produced on a project-specific basis. Custom colours, sizes and scales are available.
Colourways:
01. Olive
02. Pumpkin Cream

Review material options
Order sample or purchase

Description:
One part ironic mustache, one part smoke pit, this pattern is reminiscent of the flannel shirts that protect hipsters and bangers from the elements across the globe. Serving as a tribute to this timeless style, this plaid design is comprised of a repeat pattern in subtle tones, which allows for flexibility in a range of colourways and sizing. A custom addition of this wallcovering in a space will crank up the tunes with one hand, while slowly raising the flame from a lighter with the other.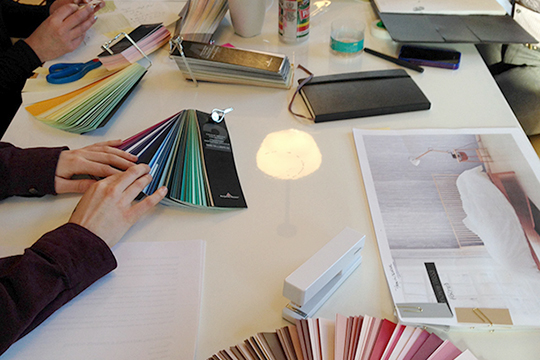 Ideation to installation.
We're proud to share the stories of our past work. But what really gets us excited is your vision for your next big project. Our team of creative professionals will help you make desirable spaces that captivate and inspire.
Work with us