Catalogue #: AS-254

Style: Mural

Sized, priced and produced on a project-specific basis. Custom colours, sizes and scales are available.
Colourways:
01. Magenta on Indigo
02. Medium Grey Cyans
03. Black on White
04. White on Black
05. Magenta on Lilac

Review material options
Order sample or purchase

Description:
This innovative pattern by Sali Tabacchi presents a series of fine lines that criss-cross, connect, disconnect, and reconnect in a variety of eye-catching ways. These light-weight filaments are arranged into airy, 25"-wide modules that can be mix-and-matched into a wide array of bespoke compositions. Designers are invited to craft a custom mural based on which of the vertical modules they select, and where they come together.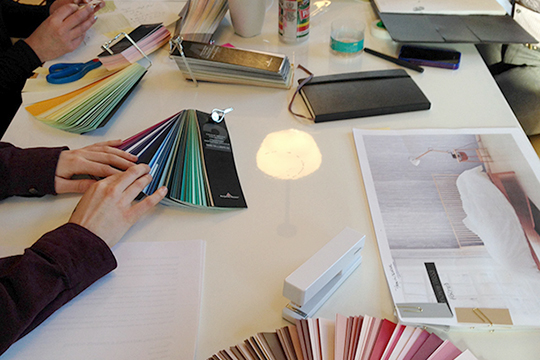 Ideation to installation.
We're proud to share the stories of our past work. But what really gets us excited is your vision for your next big project. Our team of creative professionals will help you make desirable spaces that captivate and inspire.
Work with us