Catalogue #: AS-034

Style: Repeating Pattern

Sized, priced and produced on a project-specific basis. Custom colours, sizes and scales are available.
Colourways:
01. Original

Review material options
Order sample or purchase

Description:
Rollout first spotted the photography of Petra Reimann through social media connections and approached the German-born artist about offering her work as wallcoverings. This design speaks to the celebrated architecture of Berlin and to the work of Reimann, which typically maintains a focus based in fashion and innovative trends. Given that this repeat pattern is available in a choice of custom colour and size options, it can be applied to a range of surfaces to add in a bit of Berlin anywhere.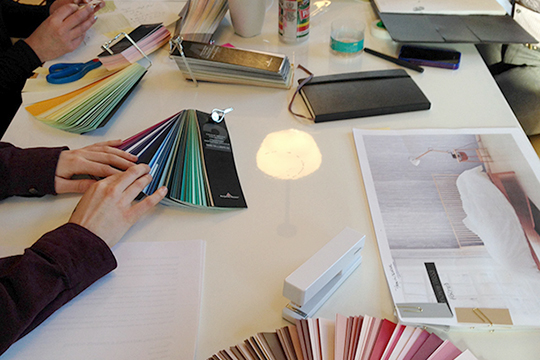 Ideation to installation.
We're proud to share the stories of our past work. But what really gets us excited is your vision for your next big project. Our team of creative professionals will help you make desirable spaces that captivate and inspire.
Work with us