Catalogue #: WLP-002

Style: Repeating Pattern

Sized, priced and produced on a project-specific basis. Custom colours, sizes and scales are available.
Colourways:
01. Teal

Review material options
Order sample or purchase

Description:
Romance is to Paris what inspiration is to design. With this pattern, these aspects are combined in order to speak to love locks that can be found throughout the city, such as the Pont des Arts pedestrian bridge. These locks, often inscribed with initials or a personal note, signify devotion. Once affixed to the area of choice, the key is thrown away as a display of unbreakable love. The original design features delicate tones on sky blue, however custom colours and sizing are available in order to introduce a little love to any space.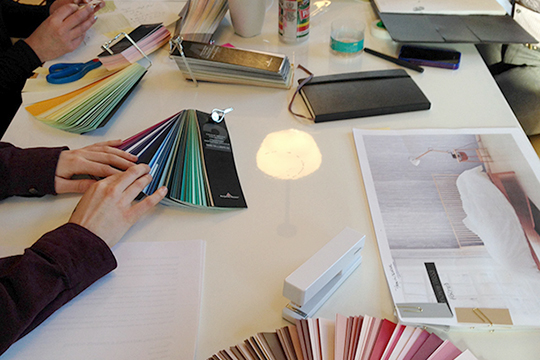 Ideation to installation.
We're proud to share the stories of our past work. But what really gets us excited is your vision for your next big project. Our team of creative professionals will help you make desirable spaces that captivate and inspire.
Work with us