Catalogue #: WLP-001

Style: Mural

Sized, priced and produced on a project-specific basis. Custom colours, sizes and scales are available.
Colourways:
01. Antique
02. Black and White

Review material options
Order sample or purchase

Description:
This historical map offers the opportunity for a mural installation that is fully scalable and that supports a range of custom colours. Intricate drawings of meticulously arranged gardens intermingle with hand lettered street names for a result that serves as both visual poetry and a slice of history. With this, interiors are transported to another time and place, where you can almost smell the freshly baked baguette wafting from the tiny storefronts.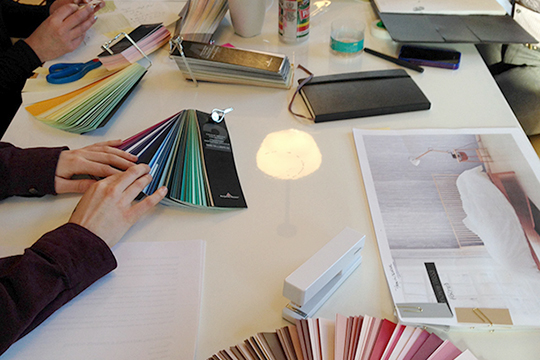 Ideation to installation.
We're proud to share the stories of our past work. But what really gets us excited is your vision for your next big project. Our team of creative professionals will help you make desirable spaces that captivate and inspire.
Work with us