Catalogue #: AS-030

Style: Repeating Pattern

Sized, priced and produced on a project-specific basis. Custom colours, sizes and scales are available.
Colourways:
01. Soft Pink

Review material options
Order sample or purchase

Description:
This repeat pattern speaks to a foundation that is rooted in an appreciation for Art Deco embellishments, with classic curves and symmetric beauty that is just as captivating from far away as it is up close. While the original design showcases the pattern in tones of light pink, clients also have the option to choose from custom colourways and sizes to fit their own vision of how this wallcovering will work in their respective spaces.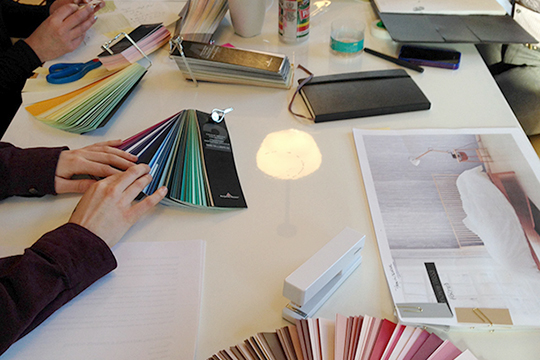 Ideation to installation.
We're proud to share the stories of our past work. But what really gets us excited is your vision for your next big project. Our team of creative professionals will help you make desirable spaces that captivate and inspire.
Work with us