Catalogue #: WLP-006

Style: Repeating Pattern

Sized, priced and produced on a project-specific basis. Custom colours, sizes and scales are available.
Colourways:
01. Bleu de France on White

Review material options
Order sample or purchase

Description:
Having long been associated with fashion, Paris is home to some of the most revered couture houses in the world. This pattern pays tribute to this rich history of style, along with the artisans who bring this work to life. A delicate colourway of Bleu de France on white is used for this repeat pattern, which also pays homage to traditional French toile. Custom colours are available, and the sizing on this horizontal mural can also be customized to fit a range of couture-inspired spaces.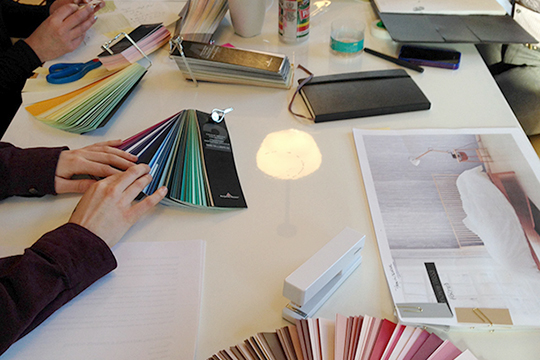 Ideation to installation.
We're proud to share the stories of our past work. But what really gets us excited is your vision for your next big project. Our team of creative professionals will help you make desirable spaces that captivate and inspire.
Work with us