Catalogue #: WLNYC-022

Style: Mural

Sized, priced and produced on a project-specific basis. Custom colours, sizes and scales are available.
Colourways:
01. Antique

Review material options
Order sample or purchase

Description:
One for the history buffs, hand rendered flourishes grace this graphic surface that is inspired by weathered vellum and the original 17th century document that serves as an integral component of New York history. This design features the appearance of rough edges, smudged ink and paper folds, and while the original includes an antique-inspired colour palette, custom colours and sizing are both available for a range of interiors.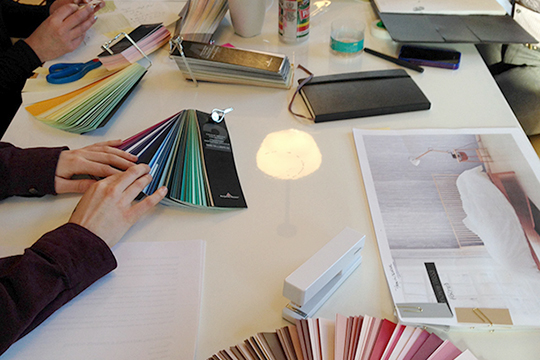 Ideation to installation.
We're proud to share the stories of our past work. But what really gets us excited is your vision for your next big project. Our team of creative professionals will help you make desirable spaces that captivate and inspire.
Work with us