Catalogue #: AS-024

Style: Repeating Pattern

Sized, priced and produced on a project-specific basis. Custom colours, sizes and scales are available.
Colourways:
01. Original

Review material options
Order sample or purchase

Description:
Papyro by Don Cleland
Brocade dances like flames in this pattern that layers tones of velvety black, with brilliant fire-hued oranges and yellows, and just a whisper of white. The wallcovering is a repeat pattern that can be adjusted with custom colours and sizes, in order to fit a range of spaces. With fire extinguishers at the ready, this hot addition is barely contained and offers creative risk-takers an opportunity to express their dark side with a secret nod to the elements.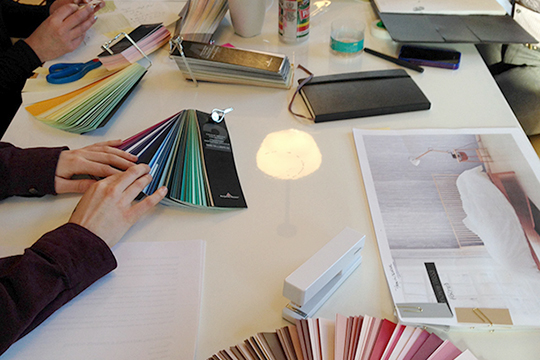 Ideation to installation.
We're proud to share the stories of our past work. But what really gets us excited is your vision for your next big project. Our team of creative professionals will help you make desirable spaces that captivate and inspire.
Work with us