Catalogue #: WLP-003

Style: Repeating Pattern

Sized, priced and produced on a project-specific basis. Custom colours, sizes and scales are available.
Colourways:
01. Teal
02. Red
03. Fuchsia
04. Black on White

Review material options
Order sample or purchase

Description:
Upon first glance, this pattern speaks to a seemingly traditional French design, however upon closer inspection an unexpected modern twist becomes apparent. Fly graphics grace the delicate flourishes that populate this repeat pattern, which is fully scalable and supports a range of colourways. Speaking to the mandate of creating old as new, this design is adaptable, as it is equally at home within a cutting-edge high traffic space, as it is within restrained minimalist interiors.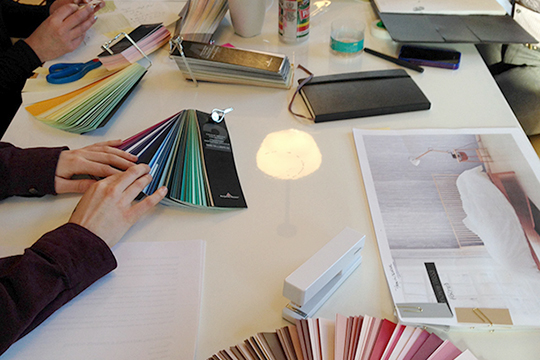 Ideation to installation.
We're proud to share the stories of our past work. But what really gets us excited is your vision for your next big project. Our team of creative professionals will help you make desirable spaces that captivate and inspire.
Work with us