Catalogue #: AS-011

Style: Repeating Mural

Sized, priced and produced on a project-specific basis. Custom colours, sizes and scales are available.
Colourways:
01. Charcoal
02. Sand
03. Mustard
04. Terracotta
05. Navy

Review material options
Order sample or purchase

Description:
This pattern is the result of a collaborative process between David Palmer Studio and Rollout that serves as a playful commentary around economics and the contemporary value system. Originally created for a 2007 Toronto art show, this collection sees numbers, formulas, pictograms, diagrams from science and sports, tic tac toe games and improvised hieroglyphics combined into designs that form an impactful and versatile selection of wallcoverings.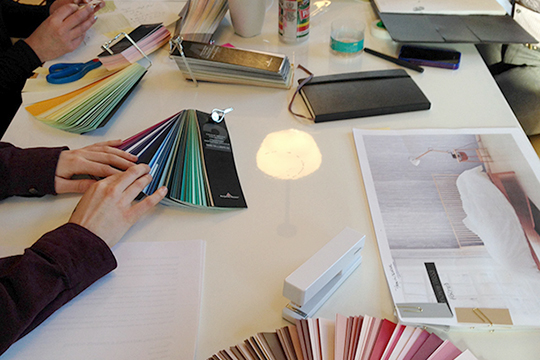 Ideation to installation.
We're proud to share the stories of our past work. But what really gets us excited is your vision for your next big project. Our team of creative professionals will help you make desirable spaces that captivate and inspire.
Work with us