Plan of New York and Brooklyn
Catalogue #: WLNYC-026

Style: Mural

Sized, priced and produced on a project-specific basis. Custom colours, sizes and scales are available.
Colourways:
01. Full Colour

Review material options
Order sample or purchase

Description:
Now a sprawling expanse and one of the most densely populated areas in the world, New York and Brooklyn bore witness to slightly simpler times in 1867, including this colourful map denoting various regions, bodies of water and street names. This design works well as a vertical mural, but also supports a range of sizes and colourways to ensure a customizable, scalable pattern that brings the life of times past to each individual space.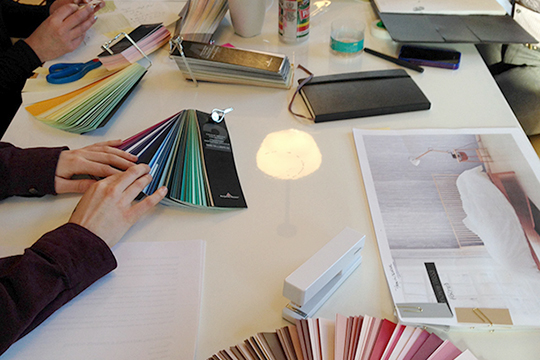 Ideation to installation.
We're proud to share the stories of our past work. But what really gets us excited is your vision for your next big project. Our team of creative professionals will help you make desirable spaces that captivate and inspire.
Work with us