Catalogue #: WLNYC-006

Style: Repeating Pattern

Sized, priced and produced on a project-specific basis. Custom colours, sizes and scales are available.
Colourways:
01. Original

Review material options
Order sample or purchase

Description:
These iconic subway bullets speak not only to the routes that run throughout New York City, but also to community, local pride, and for many who have spent time in the area, a certain sense of nostalgia. By intermingling these individual symbols, the incomparable energy of the big city is reflected, along with diversity in population who form the rich base of local denizens. No matter the frenzied pace, the colour and creativity shine through in this pattern, much like the big city experience.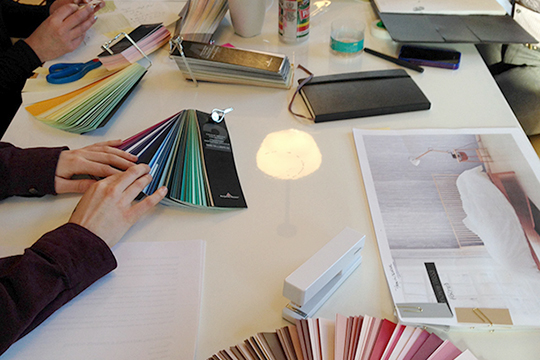 Ideation to installation.
We're proud to share the stories of our past work. But what really gets us excited is your vision for your next big project. Our team of creative professionals will help you make desirable spaces that captivate and inspire.
Work with us