Catalogue #: AS-105

Style: Repeating Mural

Sized, priced and produced on a project-specific basis. Custom colours, sizes and scales are available.
Colourways:
01. Natural
02. Emerald

Review material options
Order sample or purchase

Description:
"Shattered Light was inspired primarily by process. I was curious to see if I could create random patterns by splitting, assembling, and juxtaposing different sizes, shapes, and grain patterns of wood, and whether human nature would compel me to create order out of such chaos."

The Shattered Light wallpaper imagery is derived from artist and furniture designer, Brent Comber's light and wood installations of the same name. The original Shattered Light was part of a series of feature walls that Comber designed for a residential development in Vancouver, Canada. The reimagining of salvaged wood pieces sourced from west coast forests, reconstructed and back-lit with embedded LED lighting adds a unique depth to the designed interior. The work ties in with the surrounding natural landscape, and gives expression to Comber's personal connection with North Vancouver, an area inhabited by his family for generations.

Comber's approach to this project involved paying tribute to the material itself, inviting the viewer to imagine the original function of the wood, and how it has evolved into its present purpose. Random pieces were split and assembled to create structures incorporating many opposing shapes, grain patterns and sizes, demonstrating Comber's fascination with light, shadow and depth as it relates to architectural constructs.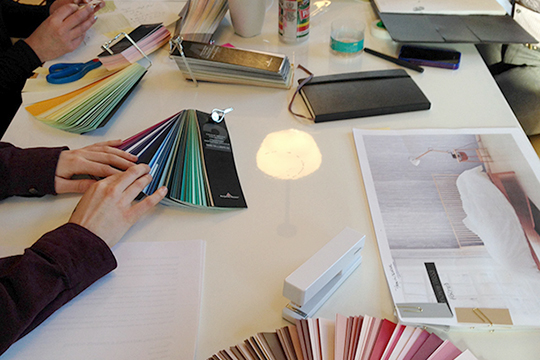 Ideation to installation.
We're proud to share the stories of our past work. But what really gets us excited is your vision for your next big project. Our team of creative professionals will help you make desirable spaces that captivate and inspire.
Work with us