Catalogue #: AS-228

Style: Mural

Sized, priced and produced on a project-specific basis. Custom colours, sizes and scales are available.
Colourways:
01. Original
02. Muslin

Review material options
Order sample or purchase

Description:
This collection is inspired by FormNation principal, Jan Habraken's, move from New York City to the "Island of the Gods" — Bali. This exotic land's breezy beaches and lush greens have here been translated into subtle shadow plays that evoke the tranquility and calm of a tropical outpost. These ethereal fronds are suitable for a range of interiors from classic to modern, and invite the viewer to imagine the rustling leaves and lapping waves of distant shores.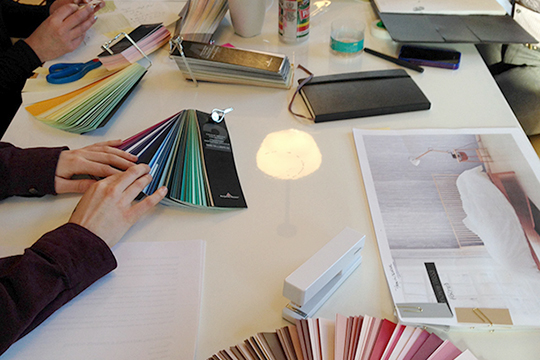 Ideation to installation.
We're proud to share the stories of our past work. But what really gets us excited is your vision for your next big project. Our team of creative professionals will help you make desirable spaces that captivate and inspire.
Work with us