Catalogue #: WLNYC-011

Style: Repeating Pattern

Sized, priced and produced on a project-specific basis. Custom colours, sizes and scales are available.
Colourways:
01. Teal

Review material options
Order sample or purchase

Description:
The NYC skyline defines the city and consistently delivers both inspiration and awe. This teal, black and yellow repeat pattern pays homage to this famous silhouette through the representation of a series of stacked windows and clean lines that speak to both modern architecture and urban density. The finish of the wallpaper is durable, with custom colours available to showcase a pattern that is reminiscent of a sea of city towers.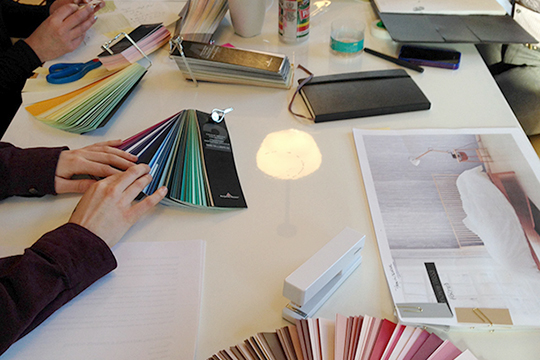 Ideation to installation.
We're proud to share the stories of our past work. But what really gets us excited is your vision for your next big project. Our team of creative professionals will help you make desirable spaces that captivate and inspire.
Work with us