Catalogue #: DP-006

Style: Repeating Pattern

Sized, priced and produced on a project-specific basis. Custom colours, sizes and scales are available.
Colourways:
01. Grey
02. Green
03. Blue
04. Greyscale

Review material options
Order sample or purchase

Description:
The Stripes Are The New Stripes collection is a flexible repeat pattern wallpaper system created by LA-based Artist and Rollout collaborator, David Palmer. Each panel consists of a layer of uniform stripes of colour applied evenly over a distressed background, evoking the impression of weathered beach awnings from the 1960s.

Special attention has been paid by the artist to create a highly detailed background that blends seamlessly with the repeating stripes to produce a crisp, clean design easily adaptable to any interior. A stunning variation on classic striped wallpaper.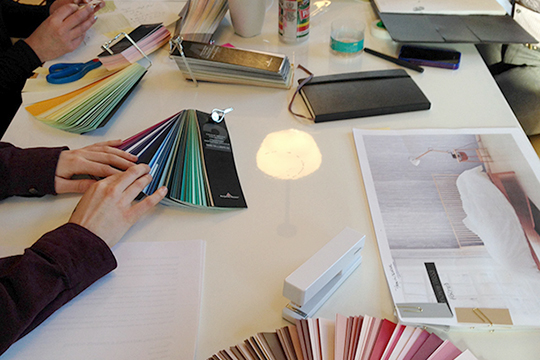 Ideation to installation.
We're proud to share the stories of our past work. But what really gets us excited is your vision for your next big project. Our team of creative professionals will help you make desirable spaces that captivate and inspire.
Work with us