Subway Diagram without Text
Catalogue #: WLNYC-003

Style: Mural

Sized, priced and produced on a project-specific basis. Custom colours, sizes and scales are available.
Colourways:
01. Original

Review material options
Order sample or purchase

Description:
For a minimalist approach to the Subway Diagram and Text pattern, this stripped down variation aims to present the complexity of the historic New York subway system in a readable, graphic format. While the letter names of the subway lines remain, details around specific stops are eliminated in order to encourage visual interaction in a fluid motion across the entire surface of the map. Both minimalist and complex, this pattern speaks to urban living in a contemporary setting.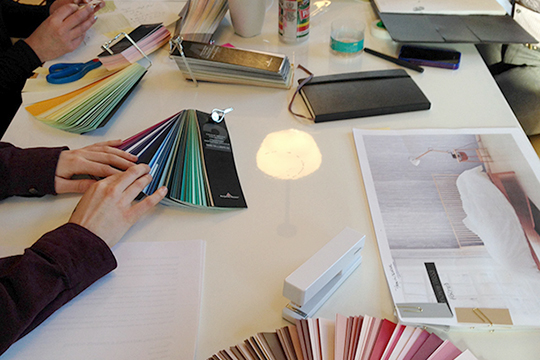 Ideation to installation.
We're proud to share the stories of our past work. But what really gets us excited is your vision for your next big project. Our team of creative professionals will help you make desirable spaces that captivate and inspire.
Work with us