Catalogue #: AS-004

Style: Repeating Pattern

Sized, priced and produced on a project-specific basis. Custom colours, sizes and scales are available.
Colourways:
01. Maroon
02. Teal
03. Black & White

Review material options
Order sample or purchase

Description:
This pattern was first conceived when it was created by Andrio Abero for an art show in Seattle, who then reached out to Rollout to produce and print the design. The end result was so impressive that it was agreed by both parties that Sultry Hair be permanently added to this collection. The design is available in a range of custom colours, and would be equally as effective as an installation in a series of hair salons, as it would in the lobby of a stylish boutique hotel.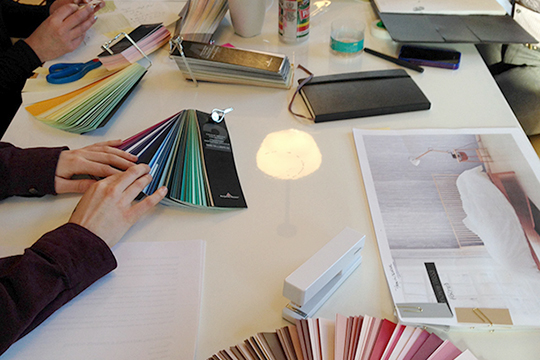 Ideation to installation.
We're proud to share the stories of our past work. But what really gets us excited is your vision for your next big project. Our team of creative professionals will help you make desirable spaces that captivate and inspire.
Work with us