Catalogue #: AS-248

Style: Repeating Pattern

Sized, priced and produced on a project-specific basis. Custom colours, sizes and scales are available.
Colourways:
01. Silver
02. Sand
03. Moss
04. Pink
05. Blue
06. Light Grey

Review material options
Order sample or purchase

Description:
Commonly found underfoot, the ancient method of embedding marble, quartz, granite, and glass into a concrete bind is here reinterpreted for the wall. Artist Sergio Mannino has arranged flecks of random shapes and coordinated colours into a scattering of embedded nuggets. The overall effect evokes a sense of being safely underground — as though in a bunker carved deep into the primordial rock.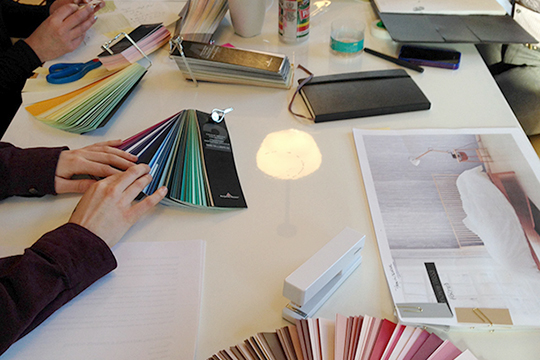 Ideation to installation.
We're proud to share the stories of our past work. But what really gets us excited is your vision for your next big project. Our team of creative professionals will help you make desirable spaces that captivate and inspire.
Work with us