Catalogue #: WLP-008

Style: Mural

Sized, priced and produced on a project-specific basis. Custom colours, sizes and scales are available.
Colourways:
01. Black & White

Review material options
Order sample or purchase
Description:
The brushwork of Edward Degas takes centre stage with this full colour mural in muted tones of green, pink, cream and ochre. Elegance is key, as this style provides the perfect opportunity for an iconic highlight wall, transforming a space from static to dynamic with the flexibility of custom colours and sizing. With enraptured admirers viewing from the sidelines, the celebration of life and movement are perfectly captured as a delicate face turns to bow to the audience.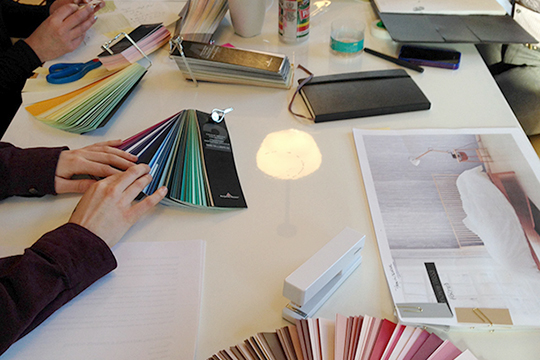 Ideation to installation.
We're proud to share the stories of our past work. But what really gets us excited is your vision for your next big project. Our team of creative professionals will help you make desirable spaces that captivate and inspire.
Work with us