Catalogue #: AS-206

Style: Repeating Pattern

Sized, priced and produced on a project-specific basis. Custom colours, sizes and scales are available.
01. Original

Review material options
Order sample or purchase

Description:
Dear Human has an extensive background in ceramics and went directly to the source with research work in Portugal, including thousands of discontinued tiles from the personal collection of a local named Mr. Portico. The curated result saw the originals refired with intricate gold detailing, lending a modern feel and shining like gems within the subtle landscape of Canadian surroundings. This design is a direct reference to the patchwork tile arrangements found on the streets of Lisbon.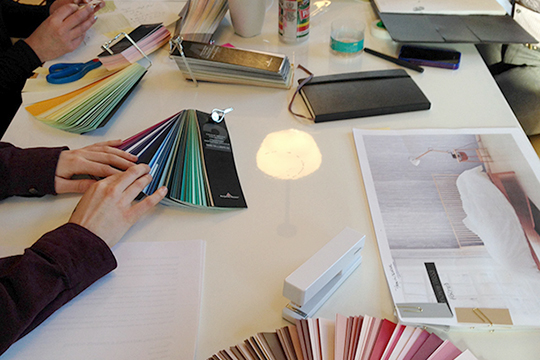 Ideation to installation.
We're proud to share the stories of our past work. But what really gets us excited is your vision for your next big project. Our team of creative professionals will help you make desirable spaces that captivate and inspire.
Work with us