Catalogue #: AS-201

Style: Repeating Pattern

Sized, priced and produced on a project-specific basis. Custom colours, sizes and scales are available.
Colourways:
01. Original
02. Green Pastel
03. Chalkboard
04. Purple

Review material options
Order sample or purchase

Description:
The Plant Lyfe collection is a series of hand illustrated florae by Rollout collaborator Allister Lee. Rendered in crayon and oil stick, Tropical Skull Leaf features a selection of tropical plant leaves and insects to create a cool canopy.

Let time pass as you explore and envelop yourself in this exotic and esoteric environment.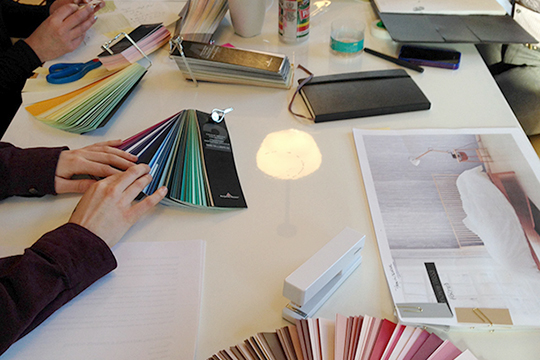 Ideation to installation.
We're proud to share the stories of our past work. But what really gets us excited is your vision for your next big project. Our team of creative professionals will help you make desirable spaces that captivate and inspire.
Work with us