Catalogue #: AS-005

Style: Repeating Pattern

Sized, priced and produced on a project-specific basis. Custom colours, sizes and scales are available.
Colourways:
01. Original

Review material options
Order sample or purchase

Description:
Using the idea of colour swatches and design as a springboard, this pattern pays tribute to the creative process along with the energy that saturated hues bring to a space. It was these very aspects that resonated with participants on Extreme Home Makeover Home Edition, who sourced the pattern to grace the living space of a family who fully embrace the application of colour in their lives. Both vivacious and graphic in nature, this design is the perfect fit for design adventurers.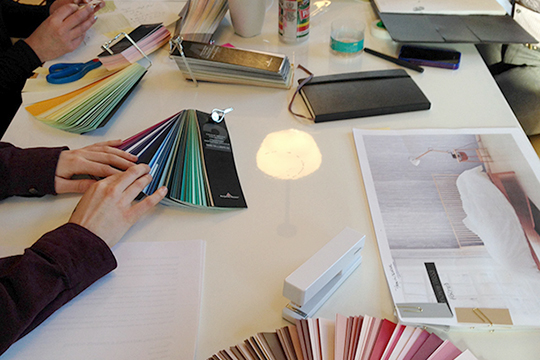 Ideation to installation.
We're proud to share the stories of our past work. But what really gets us excited is your vision for your next big project. Our team of creative professionals will help you make desirable spaces that captivate and inspire.
Work with us