Catalogue #: AS-028

Style: Repeating Pattern

Sized, priced and produced on a project-specific basis. Custom colours, sizes and scales are available.
Colourways:
01. Blue on White

Review material options
Order sample or purchase

Description:
Graphic tanks, planes and ships storm through this repeat pattern designed by Trent Good, seemingly emerging from a series of rainbows and clouds, which is employed as the ultimate cheery camouflage. Unsuspecting bystanders are drawn in by the light-hearted nature of this overall concept, while these iconic images of war ensure that the feet stay firmly planted. This design is available in a range of sizes and colourways in order to maintain flexibility when arranging in a series of spaces.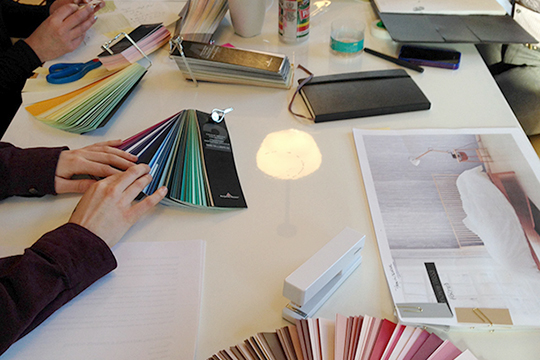 Ideation to installation.
We're proud to share the stories of our past work. But what really gets us excited is your vision for your next big project. Our team of creative professionals will help you make desirable spaces that captivate and inspire.
Work with us