Catalogue #: WLNYC-010

Style: Repeating Pattern

Sized, priced and produced on a project-specific basis. Custom colours, sizes and scales are available.
Colourways:
01. Mauve

Review material options
Order sample or purchase

Description:
As with the illuminated grace of the Chrysler building and the elegant curves of the Brooklyn Bridge, the water towers in NYC provide an iconic backdrop that resonates deeply, etching an impactful association into our memory. While some of these towers are fully enclosed in elegant brick structures, this design incorporates the classic utilitarian tower, comprised of wood and the resolve to exist in a purely functional state. This pattern is a nod to simpler times in an ever-evolving city.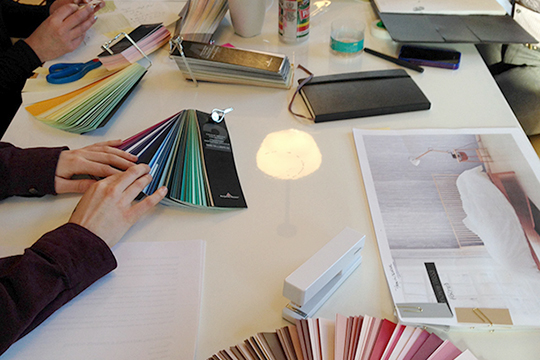 Ideation to installation.
We're proud to share the stories of our past work. But what really gets us excited is your vision for your next big project. Our team of creative professionals will help you make desirable spaces that captivate and inspire.
Work with us