Catalogue #: WLP-004

Style: Mural

Sized, priced and produced on a project-specific basis. Custom colours, sizes and scales are available.
Colourways:
01. Full Colour

Review material options
Order sample or purchase

Description:
For those who have had the good fortune of being able to stroll through the ornate museums that house some of the greatest works in history, this design offers the opportunity to incorporate that experience into an everyday space. This full colour mural offers the chance to experience the celebrated brushstrokes of Monet in muted tones of green, blue and pink. The pattern offers the choice of custom colours and sizes, and serves to instantly transport the viewer to the Musée de l'Orangerie.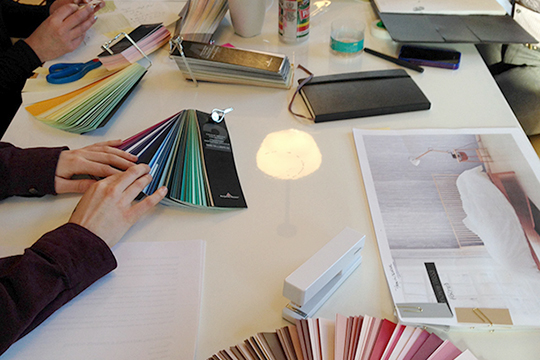 Ideation to installation.
We're proud to share the stories of our past work. But what really gets us excited is your vision for your next big project. Our team of creative professionals will help you make desirable spaces that captivate and inspire.
Work with us