Catalogue #: AS-017

Style: Repeating Pattern

Sized, priced and produced on a project-specific basis. Custom colours, sizes and scales are available.
Colourways:
01. Turquoise on White
02. Black on White

Review material options
Order sample or purchase

Description:
Sourcing modern trends in usage around graphics and icons related to conversations and ideation, Words Spoken Quieter Than Actions by Chloe Perron employs speech bubble graphics on a solid background and can be customized based on clients needs and branding. With a focus on playful and contemporary line graphics, this pattern can be scaled to fit a range of interiors, and would work just as well on the walls of an advertising firm to a branded space with a focus on communication and learning.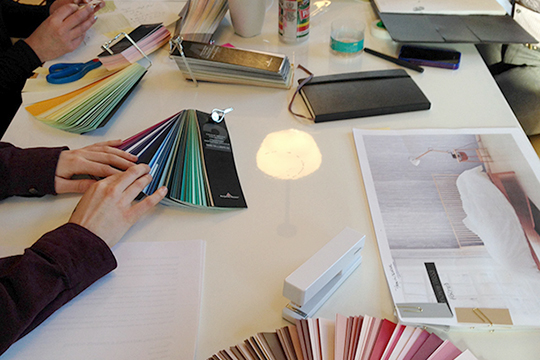 Ideation to installation.
We're proud to share the stories of our past work. But what really gets us excited is your vision for your next big project. Our team of creative professionals will help you make desirable spaces that captivate and inspire.
Work with us