Catalogue #: AS-001

Style: Repeating Pattern

Sized, priced and produced on a project-specific basis. Custom colours, sizes and scales are available.
Colourways:
01. Black
02. Blue
03. Bone

Review material options
Order sample or purchase

Description:
Mashing together themes around punk rock, granny and brothel, this is a beautifully eerie statement around voyeurism and vanity. From a distance, the decorative filigree design draws the viewer into the gaze of a series of x-ray human skulls. These "mirror mirrors" reflect the impending decay that will one day wither our beauty and strip away our youth. Worth serves as an ominous call that challenges us to live, work and party hard, and is available in a range of custom colourways.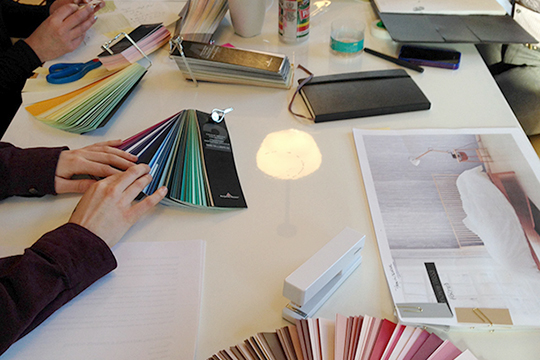 Ideation to installation.
We're proud to share the stories of our past work. But what really gets us excited is your vision for your next big project. Our team of creative professionals will help you make desirable spaces that captivate and inspire.
Work with us