Catalogue #: AS-040

Style: Repeating Pattern

Sized, priced and produced on a project-specific basis. Custom colours, sizes and scales are available.
Colourways:
01. Blue, White on Slate Grey
02. White, Grey on Black
03. Mint, Cream on Grey

Review material options
Order sample or purchase

Description:
Hugs and kisses abound in this pattern that celebrates the physical act of showing affection and human connection. The featured characters possess a hand drawn quality within a graphic repeat pattern that draws the viewer into a sweet embrace. This interaction helps to support a lasting impact and connection to a contemporary branded space. With flexibility in mind, the design can be adjusted for custom colours and sizes to fit a range of interiors full of love.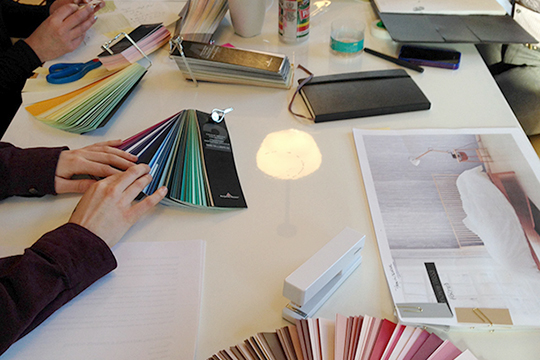 Ideation to installation.
We're proud to share the stories of our past work. But what really gets us excited is your vision for your next big project. Our team of creative professionals will help you make desirable spaces that captivate and inspire.
Work with us