Catalogue #: AS-031

Style: Repeating Pattern

Sized, priced and produced on a project-specific basis. Custom colours, sizes and scales are available.
Colourways:
01. Turquoise, Yellow on Grey

Review material options
Order sample or purchase

Description:
Created by internationally renowned designer Sonja Schneider, who sources inspiration from nature, the ocean, the subconscious, along with people and their behaviours, this design showcases bold graphics with delicate filigree-inspired embellishments in the background. The repeat pattern can be custom fit to a range of sizes and colour palettes for an end result that is simultaneously indicative of elegance and modern innovation.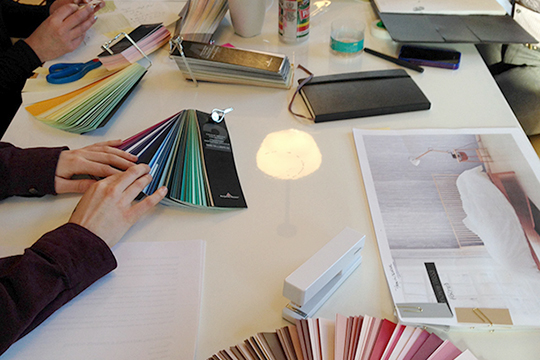 Ideation to installation.
We're proud to share the stories of our past work. But what really gets us excited is your vision for your next big project. Our team of creative professionals will help you make desirable spaces that captivate and inspire.
Work with us