Catalogue #: RS-007

Style: Mural

Sized, priced and produced on a project-specific basis. Custom colours, sizes and scales are available.
Colourways:
01. Original

Review material options
Order sample or purchase

Description:
The undulating, vertical stripes of this pattern are inspired by the work of abstract expressionist artist, Agnes Martin. Working in the 1960's, her explorations into Zen Buddhism led to the creation of meditative, contemplative pieces whose minimalism strove, as she put it, to attain "zero" — the perfect state of mind. In adapting these ideas for Rollout, Artist Robert Sangster celebrates the smudged messiness of Martin's hand-drawn graphite lines. He has arranged them into oscillating densities that read as vague shadows from a distance, but resolve into finer details as the viewer approaches.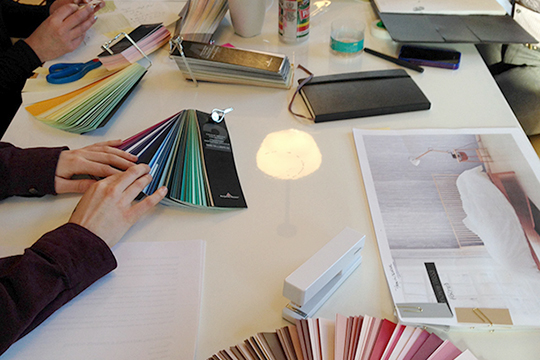 Ideation to installation.
We're proud to share the stories of our past work. But what really gets us excited is your vision for your next big project. Our team of creative professionals will help you make desirable spaces that captivate and inspire.
Work with us