Catalogue #: AS-117

Style: Repeating Pattern

Sized, priced and produced on a project-specific basis. Custom colours, sizes and scales are available.
Colourways:
01. Black & White

Review material options
Order sample or purchase

Description:
Beaded Beauty wallpaper, created exclusively for Rollout by Netherlands-based print designer, Eugène van Veldhoven, is based on a detailed photograph of original fashion beadwork commonly used for ladies apparel in early 20th Century Netherlands, taken by the artist during his research into local vintage textiles. The pattern evokes a straightforward attractiveness with bold shades and a texturally weighted and detailed pattern that adds intensity and playfulness to any interior.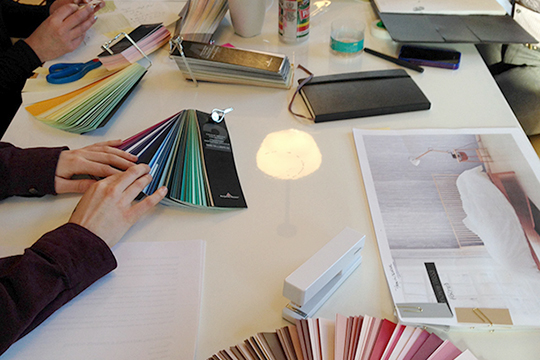 Ideation to installation.
We're proud to share the stories of our past work. But what really gets us excited is your vision for your next big project. Our team of creative professionals will help you make desirable spaces that captivate and inspire.
Work with us